Trollpaxton wrote:
pkxman you are my hero...those heels look fantastic. I will see if I can sort out some of these bugs.
For people with problems that haven't used mods that were made with my tool before: some people's machines just don't work with them. I don't know why and I can't reproduce it myself but I haven't given up trying. All I can say is that go easy on the content creators: it's not their fault!
It is my honor that Trollpaxton likes my mod.
It seems that chinese w0w mod is different from the others like us or eu w0w mod. eu & us w0w mod can work well on chinese w0w,but chinese mod don't work well with the mod improt & exprot tools and crash in eu and us w0w.
computer is not my professional.I only lean 3dsmax for one or two days.I still not know how to edit UV map .I don't know about programming. i don't know the way to add vertex on wow mod like u guys,when i add vertex it can not be import back.So when i edit mod,i just move some vertex and divert line.
When i use TPModelTweaker3_R2 to edit
Draenei
High-heeled shoes mod.I import back mod to m2 file vertex moveing is ok,but diverting line is not woking.
Draenei
hoof is not enough vertex to change hoof to High-heeled shoes if only move vertex without divert line.Mybe is chinese wow mod dont work well with TPModelTweaker3_R2 .can u help me to divert line.like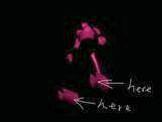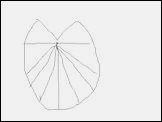 to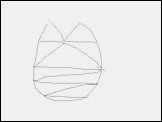 _________________