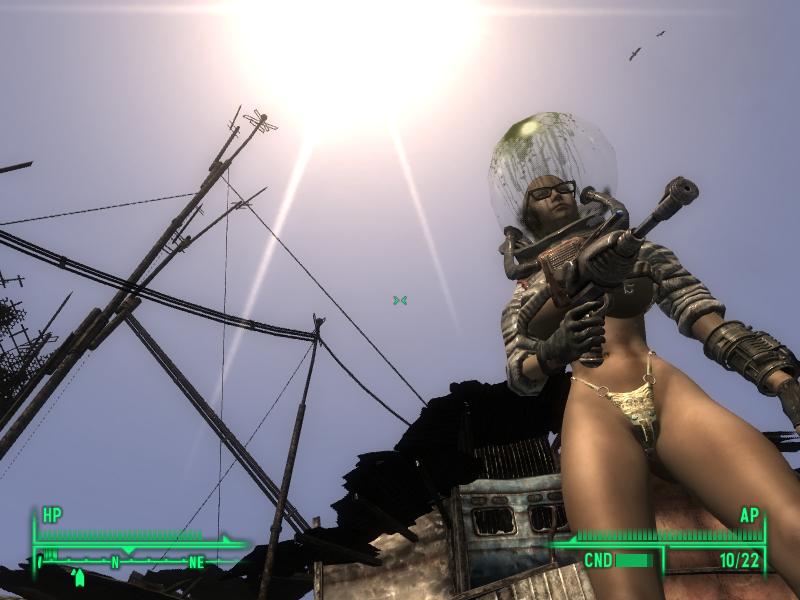 Extract to a temporary location
Copy/paste the Data folder into your Fallout 3 folder
activate the Alien Space Suit esp. file
overwrites old version.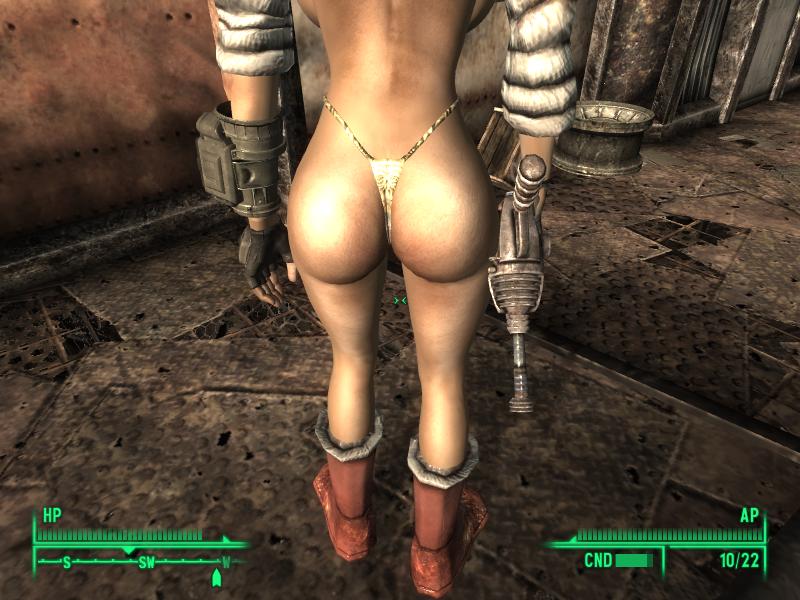 Adult mod for Fallout - Alien Space Suit (ASS)

ALSO INCLUDES SCOPED ALIEN BLASTER RIFLE (NEW MESH I MADE) WHICH IS WORTH THE COVER CHARGE!

Based from exnem bigger breasts body

This JOKE mod adds a respawning container in Megaton by the bomb with
three types of alien space suits, Clear, Slightly dirty, and slimed domes.

Affects female clothing only (duh!). Male version is a radiation suit.

The pipboy now functions correctly.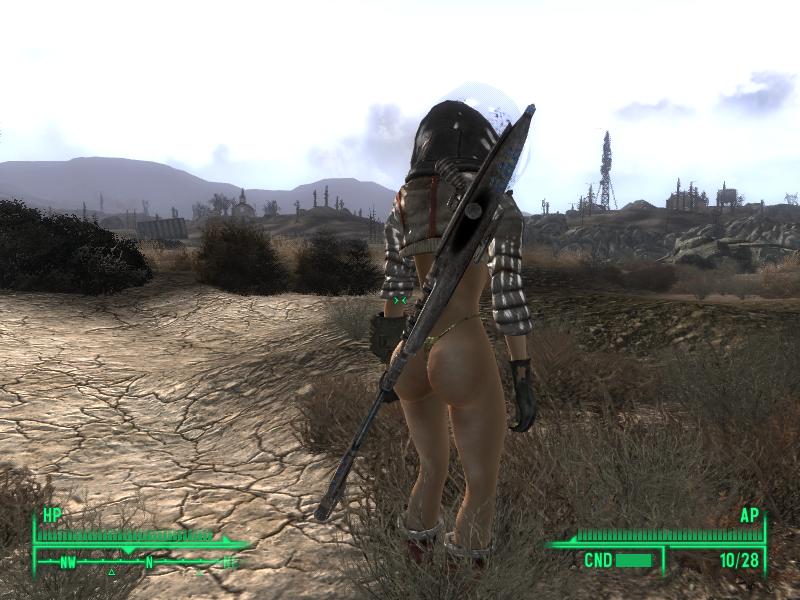 This version also includes the fabled Alien Blaster Rifle!
The stats of the weapon are the same as the pistol,
except the rifle has a scope! Some alien power cells
are included in the container. This is a powerful weapon
so use wisely. Source

Requirements:
---------------------
exnem's body compatible texture.