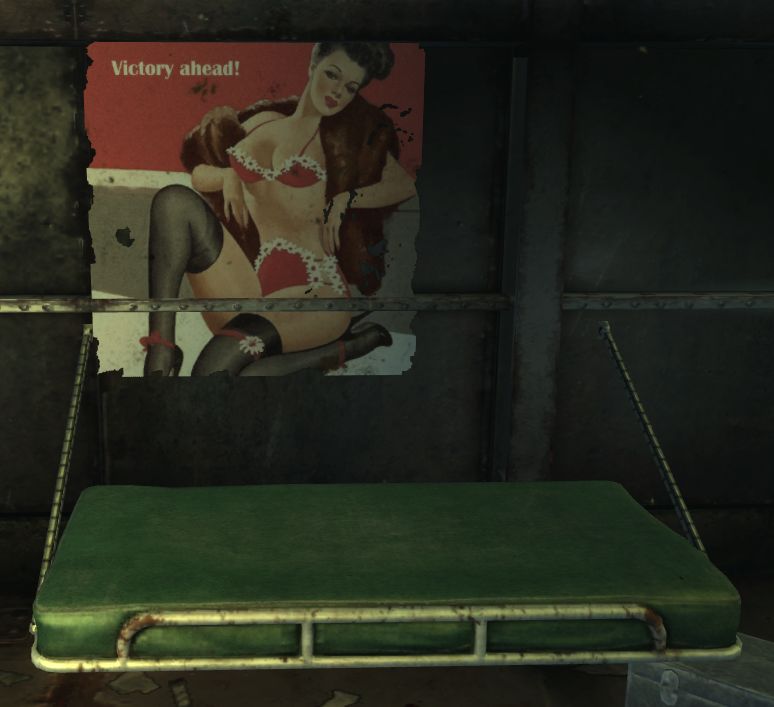 This mod of 50s Pin-up Posters completely replaces all 32 of the original posters with 50's Pin-up girls.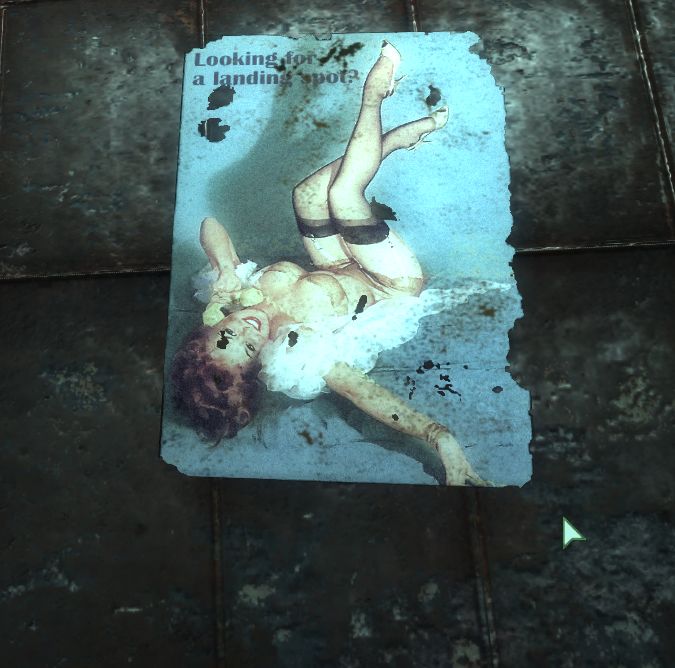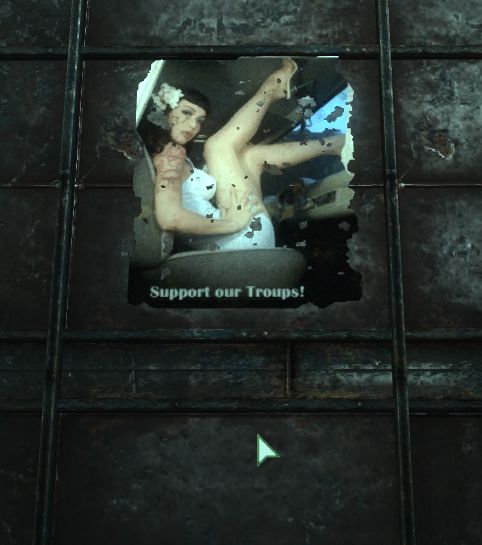 Installation 16 Pin-up Posters for Fallout:
Unpack the compressed file.

1) Copy the file called ArchiveInvalidation.txt to your Fallout 3 folder

2) Copy the entire Textures folder to your Data folder inside the Fallout 3 one.

3) If you haven't already, go to the folder C:\Documents and Settings\user\My Documents\My Games\Fallout3 and edit FALLOUT.ini and change the line "bInvalidateOlderFiles=0" to "bInvalidateOlderFiles=1".

Load up Fallout 3 and you should be ready to go!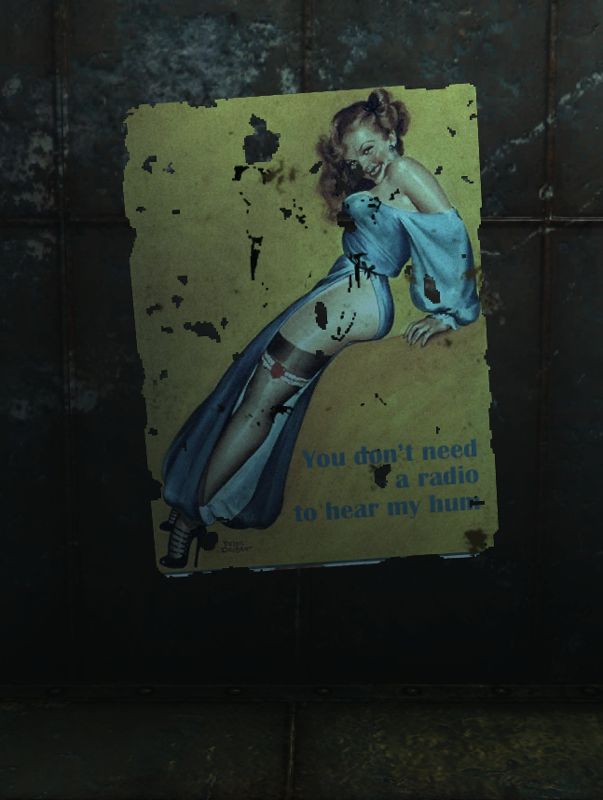 ----
Uninstall
Delete the above listed files and ArchiveInvalidation.txt entries.