Fallout3 Erotic Things - Funny Walk Resolved



Invasion of the living Display Dummy's - Fallout3 outfits
Follow Fallout3 dresses mod installation instructions!
These video have been resoloved with Mod for Clothes Lings v3.2

Thanks to Z3 R0 B4 NG for creating nice video about Fallout3 Type3 Shop.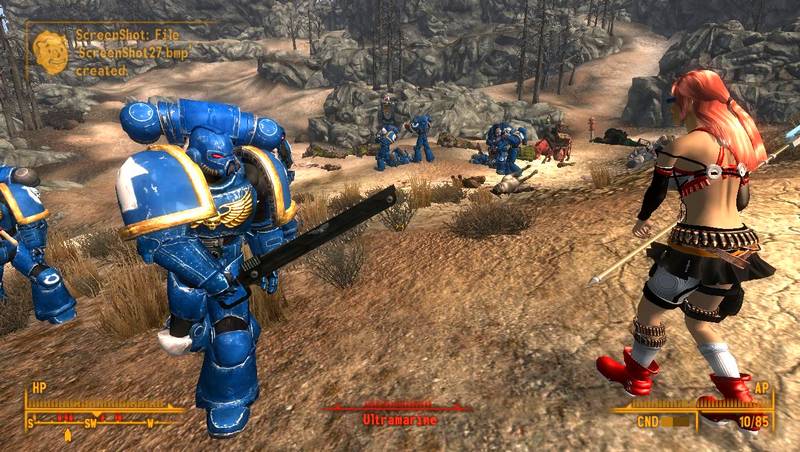 Tired of scouring the wasteland (and your file system) for the latest in Type 3 outfits? Not anymore. Now there is a reason to visit Anthony Ling at New Urban Outfitters.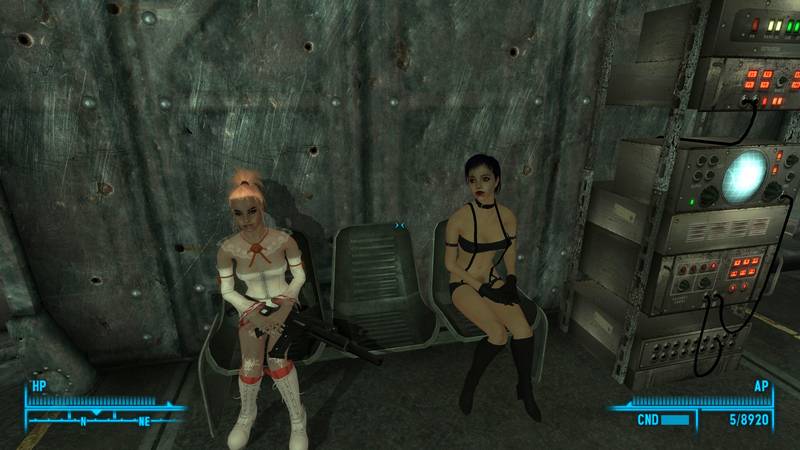 Included with Lings Finer Things Mod:

Near current collection of type3 clothing,erotic outfits and accessories.
Body suits to allow you to vary body styles.
Huge selection of outfit components you can use to put together your own outfits.
Fully voiced for what little dialog is added.
Expanded floor space with proper Navmesh, ocular and room bound extension.
Player dress-able mannequins.
Re-balance of price, DR, etc.
Select from multiple vendor containers; Outfits, Accessories, Sexy Stuff, Stuff for guys.
Vendor containers restock immediately
Modified editor IDs so no conflicts with original releases.
Prefixed item names for complete sorting
Lings Magic Ring (allows you to dress NPCs in-game)
Hundreds of NIFs hand tweaked for better performance.
Hundreds of redundant textures removed. Oversized textures downsized.
Funny walk with Sturmteufel's conversions resolved.
Everything neatly packed in BSA files.
2 clothing BSAs replace over 2Gigs of loose files compared to individual installs.
New for v3.5:

Adds Redline64's Jill Valentine BSAA Outfit
Adds Redline64's Tomb Raider outfit
Adds Redline64's Alice Murry outfit
Adds Dragoon1 retextures\remodels of Redline's Mirror Edge Faith outfit.
Adds new body suits featuring Backsteppo' narrow shoulder models.
Removes NPC changes in Tenpenny.
Purge Cell Buffer trigger added to Tenpenny enterance (H/T fry1969).


New for v3.4:

Support for Bessie Lynn as alternative vendor
Adds missing voice files for Anthony Ling and Bessie Lynn
Adds missing textures for Mantis blindfold and eyepiece
Adds Maik's Atomic Armor
Adds Backsteppo's Gentlemans Uniform
Adds Exeter's Blackrock Shooter outfits
Adds new Alice items by Toto44
Adds additional Corsets from Toxa's Bikini for Type3
Updates Exeter's Businessware
Prices Slashed!

LFT v3.3 added:

Adds Toto444's outstanding Golden Alice garb,
Adds a couple of dozen new items to play with.
Reduces the number of dummies 25% to help memory constrained systems.
New harem outfits added. (Be careful with the Max Bling edition. It is a serious resource hog).

LFT v3.2 added:

Hundreds of NIFs hand tweaked for better performance.
Funny walk with Sturmteufel's conversions resolved.
Hundreds of redundant textures removed and over-sized textures downsized.
Removed 500MB in loose files, around 200MB from the BSAs.
Renovated store with more items on display.
Many new accessory components.
Upgraded textures on several outfits.
Working Parkstroller outfits
Better sorting.
Bug Fixes.
Finally, a better mannequin skin (hat-tip to encogen)



Known Issues:

1. This mod Requires Dimon99s Type 3 body (Download and install)
2. You must be outside of Tenpenny level 1 when you enable this mod, or the mannequins will be a bit too lifelike. If the dummies move, step outside tenpenny and reset the mod. You will not lose any purchases.
3. False eyelashes will not work on player character. Lings Coiffure adds default eyelashes to all player characters.
4. Anthony Ling or Bessie Lynn must be alive and occupying Tenpenny Tower. Use Allistair's Mulligan to reset the Tenpenny Quest if needed.


Mod installation instructions

How do I install LingsFinerThingsv3.5?

For a new install, LingsFinerThings has 2 required downloads:
Dimon99s Type 3 body (Download and install)

All the files and folder in Green must be installed in your Fallout3 data directory
(usually, "C:\Program Files\Bethesda Softworks\Fallout3\Data")

LingsFinerThingsV3.5 Pack1.7z



LingsFinerThings - ClothesPack1.bsa


LingsFinerThingsV3.5 Pack2.7z:



LingsFinerThings - ClothesPack2.bsa


LingsFinerThings.esm


LingsFinerThings.esp


\sounds\voices\LingsFinerThings.esp


Release3.5-Readme..txt


IMPORTANT README - directory list.txt


Credits3.5.txt


To upgrade from v3.4, download only LingsFinerThingsV3.5 Pack2.7z.
ClothesPack1 from LingsFinerThingsv3-4pack1.7z is unchanged. You do not need to download Pack1 if you already have v3.4 installed.
There is no upgrade patch. You must download the entire pack2.What the Load Order for LingsFinerThings?Do NOT use FOMM package manager. It will screw up your install.
Load order is not critical. Make sure the ESM file loads with the other ESMs at the top of your load list. Load the ESP
where-ever you load mods that add content. If using LPT, load before LPT if you want the tenpenny residents to be all dressed up.

[X] Fallout3.esm
[X] Anchorage.esm
[X] ThePitt.esm
[X] PointLookout.esm
[X] BrokenSteel.esm
[X] Zeta.esm
[X] CALIBR.esm
[X] FOOK2 - Main.esm
[X] FOOK2 - [[censored]] World And Neighbourhood Kit.esm
[X] FOOK2 - [DIK] DLC Improvement Kit.esm
[X] Mart's Mutant Mod.esm
[X] LingsFinerThings.esm
...
[X] LingsFinerThings.esp

Usage Tips
If you are seeing exclamation points, upgrade Fallout3 to v1.7 and confirm that the clothing BSA files are in your data directory.
Because the NIFs have been modified, you must remove the files installed by the original clothing mods. I have included a comprehensive list of directories that Lings includes
(Important Read me - directory list.txt
).
Source
Carefully delete the direcories listed after ensuring there are no other mods sharing the same directory. Don't be stupid and delete the \meshes\armor directory or stuff like that.
Download Fallout3 Type3 Shop