Hi, Eddyboy here.
I think that some of my mods, such as Jora Livia Mod, The Saboteur, X-Blades were allowed to Prince of Persia, etc. to be found here on nudefix.ch, even if I do not can VERIFICATION because my nudefix.ch account again was gone.
I was more on nudecreator.de active, but this page is currently under reconstruction, so I have decided also to offer my services. On NC considerable interest was on my mods, and I always like GW Gold raussschmeiue the window, I thought, I'll do some advertising here sometimes.
I was not sure where to post this, because somehow stands in the sections here that you can look for patches or ask questions about them - I should have overlooked the section for publication of own patches, I ask, the move here.
Enough of the preface: I offer personalized on-GW Nudemods or deposits.
And as I have it all written on Nudecreator before, and I quote myself just himself (who the English language is not strong with enough, but is interested, write me):
For everyone interested in GW mods like these old ones I made 2 years ago: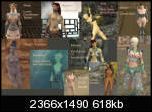 Here's the deal: I'm still doing mods.
---
Many things stayed the same since I started modding:
First:
It's still not possible to create a mod that works for everyone.
If it was, I'd do it for free, but since I can only mod for one player at a time, I also want to get payed by that player.
Second:
I still offer high-quality personalized mods that work in the game.
That means that I do not just mod
underwear
, your character will have full
armor
while appearing nude.
That way full playability is kept with the mod active.
Third:
I got better by experience and know many tricks when it comes to TexMod and Guild Wars.
But I still can not do magic. I can only change textures, no models.
Also, some armors just do not edit well. I know what armors work, though.
---
However, some things changed.
First:
After 5 1 / 2 years of Guild Wars, I am probably one of the many who have achieved everything.
I'm mainly filling my HoM and opening the Zaishen Chest nowadays.
Second:
The same goes for the mods I did for clients recently.
I'm mainly modding for veterans who have nothing else left to spend their riches on and see my mods as a way to spice up the old game again.
Third:
KS-Mod got nerfed.
It's not possible to see other people's
armor
in full detail in outposts anymore, hence you can not extract those textures directly.
There is a workaround for this, but it makes modding more tedious.
---
Modding is fun, but I still have to spend time working for you, and of course want to get payed for that.
My customers tend to see my mods as a way to get a new elite
armor
they could not get otherwise.
Instead of paying 60k + for material to
NPC
for a prestige
armor
everyone has, you pay me for a mod nobody else has.
Therefore my prices start at 60k or 10 Z-Keys.
Depending how much complexity and detail you want, it could take more work, Resulting in another price, of course.
Here's a picture of a recently made mod:
Picture 1
---
So if anyone is interested, send me a PM.