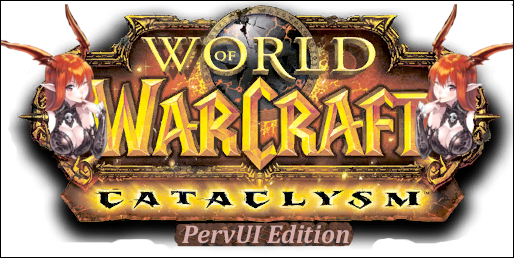 ________________________________________________________________________________________________
PervUI (Pronounced 'Pervy" in English) is now released for Cataclysm!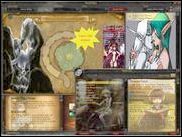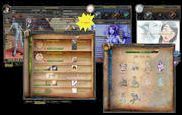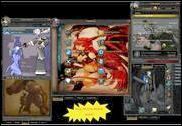 UI Features:


Something for everyone
With so much added, there's probably something to suit your naughty needs.
Supports Archaeology
Unearth the secrets hidden in the past of the various races in Warcraft, discovering the dirty secrets they've kept hidden for so long.
Extensive
Maps, achievements, friends, Auction house, mailbox and more, some even respond to your stimulation and make those tedious tasks more bearable.
Download here:
Vanilla (Usual fare)
Mediafire
Megaupload
Chocolate (Fetishes)
Mediafire
Megaupload
To install
Replace your preferred MPQ file with this in the Data/Cache folder, or better yet open the MPQ with an MPQ editor such as
Ladik's MPQ Editor
, and merge it with your current patch, delete unwanted art, and more!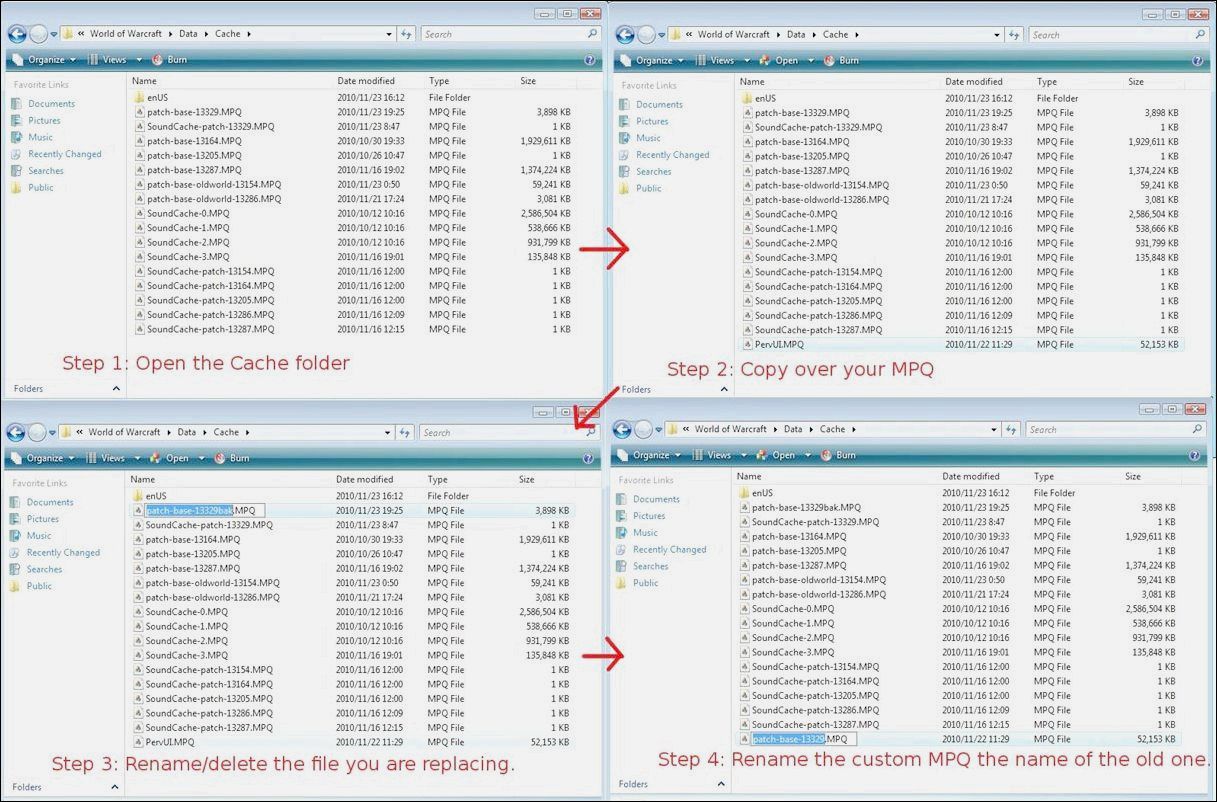 You can replace nearly any of the MPQ files in the Cache directory. The important part is that If a blizzard patch with a higher number replaces something in your custom MPQ, then the change WILL NOT LOAD. The easiest solution, then, is to always use the highest # of patch after every update. If you've done the above steps correctly, you should see: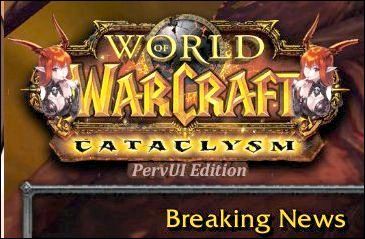 This means the patch is loading properly (although doesn't mean that every change will be shown, depending on above). What happens after you start WoW (From WoW.exe or the Launcher is shown below.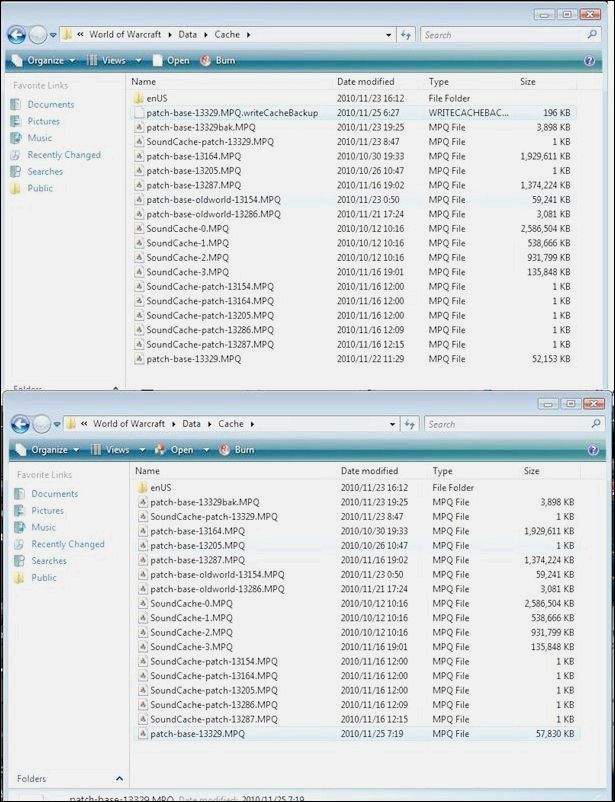 Writecachebackup is simply writing files that the MPQ you replaced should have but doesn't. You'll only really notice this if the MPQ you replace is one which actually has files in it. In the screenshots you can see I replaced an MPQ which had 3,898kb of data in it. The second part of the screenshot shows what your file will look like after you've exited the client (or ran it from the launcher and let it finish applying non-critical updates). Notice how the custom MPQ has grown in size. This means the new changes have gone through, and the original files have been added to the custom MPQ. From here the game will continue to load your custom changes as normal.
I haven't tested every single MPQ, but some oddball ones such as SoundCache-2.MPQ also do load just fine by the client.
________________________________________________________________________________________________
Version 1.2 Notes:
Made two different versions. You only need to download one version or the other.
Added icons for loot rolls, added a few other minor icons here and there. Updated screenshots so they're only the vanilla version.
Version 1.0 Notes:
Since 4.0.3a is pretty much confirmed for tomorrow for the US, and the day after for EU, I'm going to go ahead and release this now. It isn't 'complete' by any stretch of the word, but it has a majority of the things people will use regularly. I eventually plan on finishing up maps for all instances/raids instead of just the Cata ones, but this'll do for now.
There is....a lot. Too much I'd say, but some of the people I was showing it to for input kept saying more and so....here it is. Thankfully most of the edits are compartmentalized, so you can easily remove what you don't want. This includes some of the fetishes not as many people like:


Pissing away gold at the AH, or showering in it; watersports
Delete the AuctionFrame Folder to remove. Also delete the AuctionStationery1 and 2 blps in the Stationery folder.
Questing is gay; Male on Male, and male solo in the quest tracking window
Go into the WorldMap folder and delete the blps there. They all start with UI-WorldMap.
Guild drama can be solved over a nice meal; soft vore (no blood/no violence/consensual)
Delete the GuildFrame folder.
Those three are the major 'turn-offs' I think for a larger majority of people. If you find others that are displeasing but cannot figure out which folder they might be in, post here. There is some
futa
, some breast enlargement, and so forth that are sort of smattered around. If there are a lot of complaints I'll see into trying to compartmentalize/option them, but you're likely better off just deleting the related files. I tried to pick tame or comical stuff for the odd fetishes but some things are just ICK EWW.
Also included is most of Zilem's Talent tree backgrounds, icons, and other little things here and there all over, though bits and pieces were replaced based on personal preference. There are some non-pervy pictures as well, due to originally intending on making two versions (one with nudity and one without), but due to time I ended up just focusing more on the pervy one.
Text over the backgrounds should all be readable in most cases. A few exceptions however:


Some addons can use these textures and potentially move the layout around. I will consider fixing this if the addon is fairly popular and it can be fixed in a way that doesn't detract from the appearance. There is a known issue with Omen using the default parchment texture. You can either delete StationeryTest1 and 2 in the Stationery folder or just change the background omen uses. All other edited textures are supported by Omen.


Completed achievement text is nearly unreadable in some cases, due to the text going from white to black. If reading how to do an achievement you've already completed is a big deal to you, just delete UI-Achievement-Parchment-Horizontal and similarly named files in the AchievementFrame folder, or simply delete the background file.


In the spellbook (where your skills are), it can be hard to read the very brown text. This text includes things like 'Passive' and 'Learned at lv XX'. After much experimenting, I decided to simply just make an additional file that will make the text visible if you simply must need to see it. The file is found in the SPELLBOOK folder, delete or rename Spellbook-Parts and then change Spellbook-Partsseetext.blp to Spellbook-Parts.blp. This will make even the brown text readable on the background. Alternatively, you can delete Spellbook-Page-1 and 2 in the Spellbook folder.
Do let me know if you run into any problems or questions, and also let me know what you'd like to see more (or less!) of! It is unlikely I'll be releasing another version of this prior to February, but your opinions can help steer what flavour of content gets added.
OLD--------------------------------------------------------------------------------------------------------------------------------OLD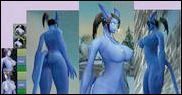 http://www.megaupload.com/?d=0KVPMV1A
http://www.mediafire.com/?j5slun8l4b788d2
Just the tail and camera and breast changes. No blush, no
nude skin
(Go pick your favorite!):
http://www.mediafire.com/?ikncakfbvvjjjar
Credits for sources/ideas:
Yukii's Perfectly
Pink
Privates:
Dyable's Lucious Lady Lumps: (Using the BIG size)
TrollPaxton's Beautiful Blush Batch:
Notes about this patch: Long tails with a slight arch, it causes the rings to look a little less out of place, and fits the posture more in my eyes than a tail that just shoots straight down. This also affects all draenei female UI portraits. Shown in the picture is the default UI portraits with this mod along with 3d portraits using Shadowed Unit Frames, however any
UI mod
that uses 3d animated models in the portrait will be affected by this change. The tail has some small animation oddities that I can't justify the free time to fix up prior to cata, and there is an odd seam issue with the 3d geoset leggings (plate and mail legs mainly) which causes a separation at the waist when wearing them. Not really visible unless you're specifically looking at it, but noted since I'm sure people will bring it up.
The below picture is some tweaks I'd done previously. I still have the old model around, but when used in current WoW, the shins vanish when using the 3d leg geoset, and using redaxle's tool to try and update the coords and geoIDs seems to result in excessive bugs. I'll just wait for 4.0 versions of the model before implementing the longer
hairstyles
and longer/'fixed'
skirts
. I'm not very familiar with blender, so even though I have all the old information it'd take me a while to recreate everything on the new models. The tails on the old model have their animation oddities (the bending and the strange deviation at the tip) hidden, but it takes a little longer.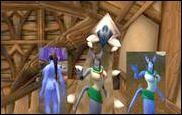 Let me know if the patch does not work or crashes. It uses the latest
Draenei
female model and I've had 0 problems without the anim files, but mileage may vary.
Comments, concerns, etc. Post away. There is a slim chance I'll tweak another race of my choosing with the portrait change prior to cata, but I have no idea if it's the kind of thing people would be interested in or not.
Random bonus time! Precious's ribbon now looks appropriately awesome!
Male
one is included in all 3 variations:
Normal:
http://www.mediafire.com/?qmphehs6zrqc56t
Transparent
chest:
http://www.mediafire.com/?lmsmz6xxdokd156
Tattoo
:
http://www.mediafire.com/?xrbo9689x9e8yo4
OLD-----------------------------------------------------------------------------------------------------------------------------------OLD
Last edited by on Thu Nov 25, 2010 9:28 pm, edited 18 times in total.