Well, I was thinking I'd share some of the interface edits I'd created for my own use using various hentai images rather than the typical WoW images every other texture changing patch contains. So here goes!
Disclaimer: I did NOT create any of the images used in these edits. All I did was edit some of them and turn them into files. All credit and ownership of the drawings used goes to their respective creators, some of which I don't even know who they are. Artists used include but are not limited to: Toushi Ryoku, Kei Jiei, Kinoshita Ichi, Kagami, Kafu/Simple House, Gaden, Crimson's Fleet, Zekkyon, Kurimomo, Clockup, Yokaze Japan, Ekakiuo, Bishoujo-a, and more, all readily found on the internet.
DOWNLOAD:
http://www.mediafire.com/?52cb8uq0cumd0do
Open that up with Ladik's, extract the folders inside into your patch folder and start 'em up!
Remember, to use patches you now need a folder named patch-X.MPQ inside your Data folder, where X is a letter A-Z.
Anyway, with that out of the way, this collection includes:
Quest Log/
Quest
Page, with a blank page courtesy of a temporary display bug: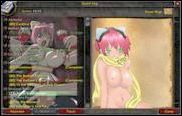 Vendors: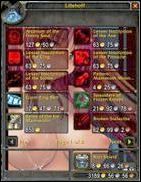 Mailbox Page: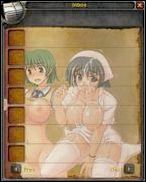 Auction House Paper: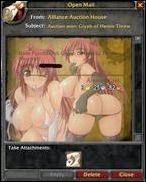 Achievement Window: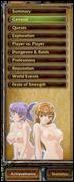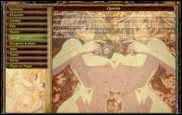 Dalaran Banners (Minus a Kirin Tor banner):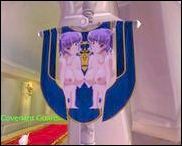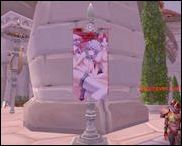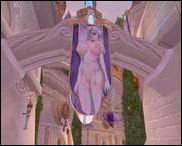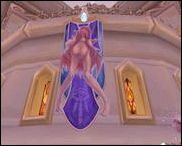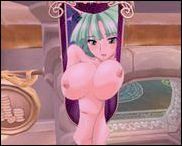 In addition to these, there is an edited Stormwind Banner item, as seen at the Argent Tournament. A bit shoddy in editing, though.
Backpack (But no other bags):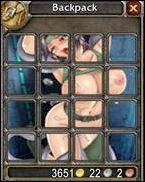 Loot Window: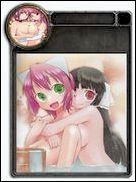 Talent Windows:
-
Warrior
: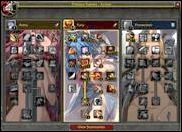 -
Priest
: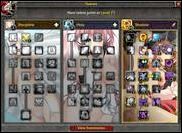 -
Rogue
: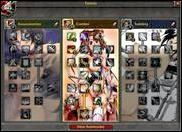 -
Shaman
: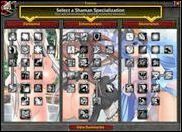 -Paladin: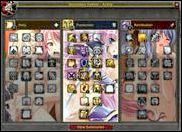 -
Warlock
: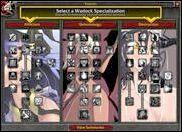 -Mage: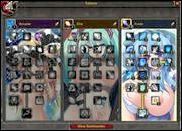 -Hunter:
-Druid: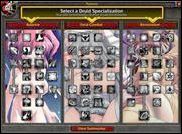 -Death Knight: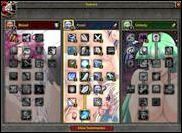 LFG Windows: -WARNING: The first two will make the text very hard to read, because the words are white and the images are not dark. Use if you don't mind not being able to read the "Your first dungeon this day will blah blah blah blah" - and who minds that anyway?-
Heroics: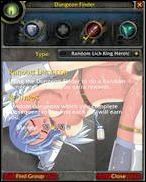 Normals: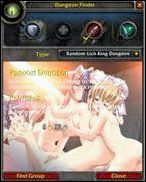 Selection: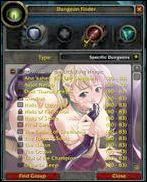 Also included are a few paintings I started to work into the game but never really got around to putting in more (four total but I didn't get a screenshot of the fourth, you can find it in the Champion's Hall of Stormwind: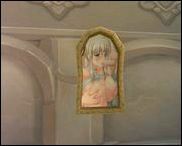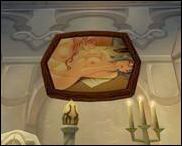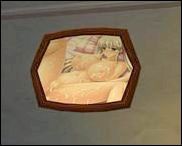 Problems: The talent window edits will make the image stick out of the window a little when you view someone's talent trees via inspecting. Not that most people can even inspect properly right now, but it's a problem. Also the backpack's frame is a little damaged from my bumbling around with it in the start, but I'll probably not get around to fixing that anytime soon. In addition, with the way the new talent windows are set up, some of the good parts or faces get obscured by icons. Nothing I can really do about that, though.
Works in progress: More paintings, loading screens, glyph window, gem socketing window, status windows. Given that Cataclysm's on the horizon and the future is not entirely certain, I'm not putting any work towards these at the moment.
_________________

Last edited by on Mon Nov 15, 2010 7:23 pm, edited 1 time in total.