Brand new, Completely made from scratch. Zilem's old tauren skin(tail) included. It give a less torpedo like look to them compared to the old upload and the nipples are not pancakes anymore.
Regular version:
http://www.mediafire.com/?9828yraktzx644a
No Nipple version:
http://www.mediafire.com/?wf553wk4663uq3x
(not tested yet, let me know)
This patch works with 4.0.1
here's a few screenies donated by velen929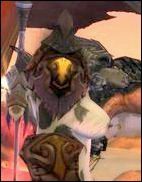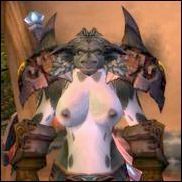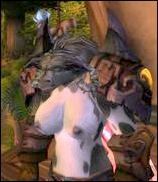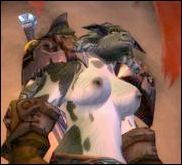 Updates/History:
Nov,15th 2010 - As per request, added version with
nipples
chopped off.
Nov,13th 2010 - Rounded off breasts more. Removed a protruding point from bottom of breasts. Fixed a weird mesh around the sternum area during certain animations. Fixed certain
hairstyle
hanging through breasts.
Nov,12th 2010 - First Version made.
To do list:
Depending on requests, maybe different sizes.
Post your Comments and suggestions for what you would like to see so I have some ideas of what to add next.
==================================OLD=========================================================================================
I think the following originally by lazrcat0, not sure but I made my own edits on it (nipples and such). If it is by him I have fixed the problem where there is no leg
armor
. It is slightly bigger than my edit, but they look kinda like torpedo bombshells. And the nipples look like pancakes =P
Some has reported of abnormal textures. If you have downloaded and applied this mod, confirmation of weather it worked is appreciated, thanks.
http://www.mediafire.com/?rf2pzoxzpdc4h42
Just put patch-T.MPQ folder into your Data folder. Zilem's old
Tauren
Skins are included.
Last edited by on Tue Nov 16, 2010 2:36 am, edited 21 times in total.