Worked on these last night in lieu of the fact that there are limited choices when it comes to sexy heirloom items, and I prefer an alternate to the "
tits
out" approach. I plan on working on some more patches so stay tuned for those. Not sure what I want to work on, but I'm pretty sure it will be something that is seen often in WoW like Furious gear, or Tier 9 or so. Oh and I almost forgot, I didn't do shadowcraft or the ironfeather because there is no female variants of them; The textures are universal, so if I modified them, males would be effected

Let me know what you think of them. Enjoy

Update 1.1: Added Deathdealer's Breastplate
Update 1.0: Release
Download
http://sharebee.com/0e91ec6c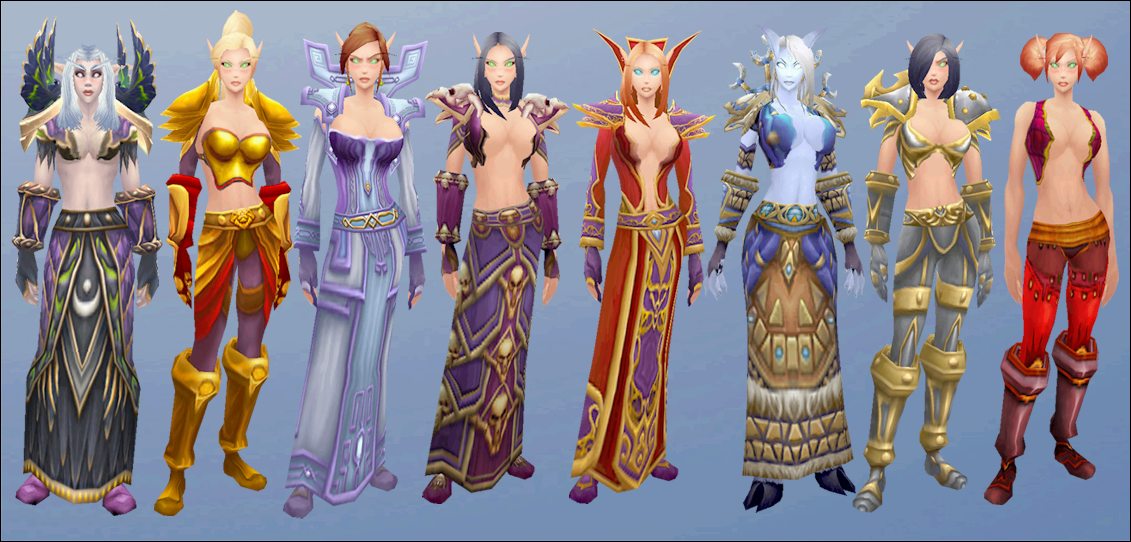 _________________

Last edited by on Fri Apr 23, 2010 6:37 pm, edited 1 time in total.